I've been tuning pianos since 1975.
I've had the pleasure of meeting a lot of nice people, and had more than a few adventures along the way. This blog contains some of those experiences.
This was at a tuning in Parsonsfield Maine. I had just finished tuning the customer's old upright when she mentioned she also had a player piano in the other room, and that it needed some work. I asked her to show it to me.
Most people just hang a lamp or a picture on the wall over their piano, but this is Maine.
---
---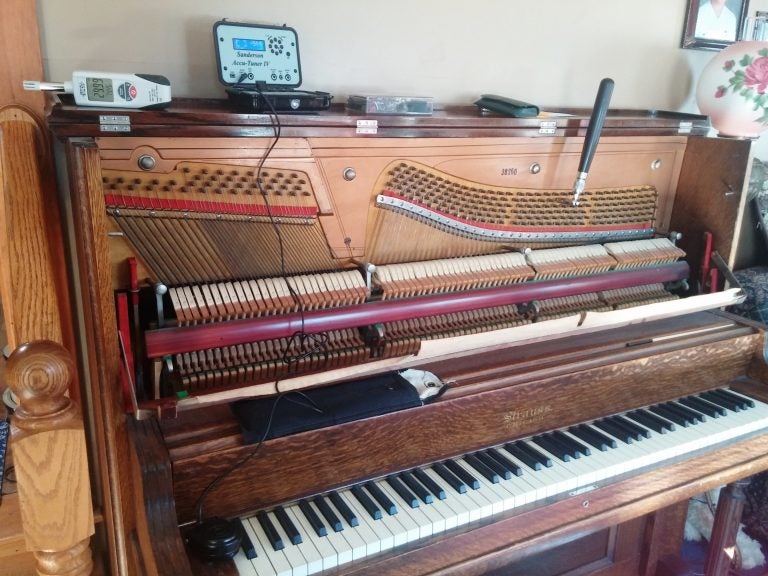 Strauss Upright Piano